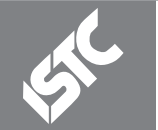 Journalism in a social media world
Keynote speaker at The ISTC's "Journalism in a Social Media World" conference alongside peers from Guardian Media, Eurosport, Racing Post etc. Speaker in London. See all information on event here.
The ISTC is the United Kingdom's professional association for technical authors, technical illustrators and information designers.